Economical solutions for environmentally friendly natural liquid manure management
As a specialist in economical spreading technology and a recognized technology leader in this sector, Vogelsang has been dealing with one crucial question for decades: How can the maximum nutrients be extracted from a minimum of liquid manure? And that's exactly why we have a range of new products that we would like to introduce to you.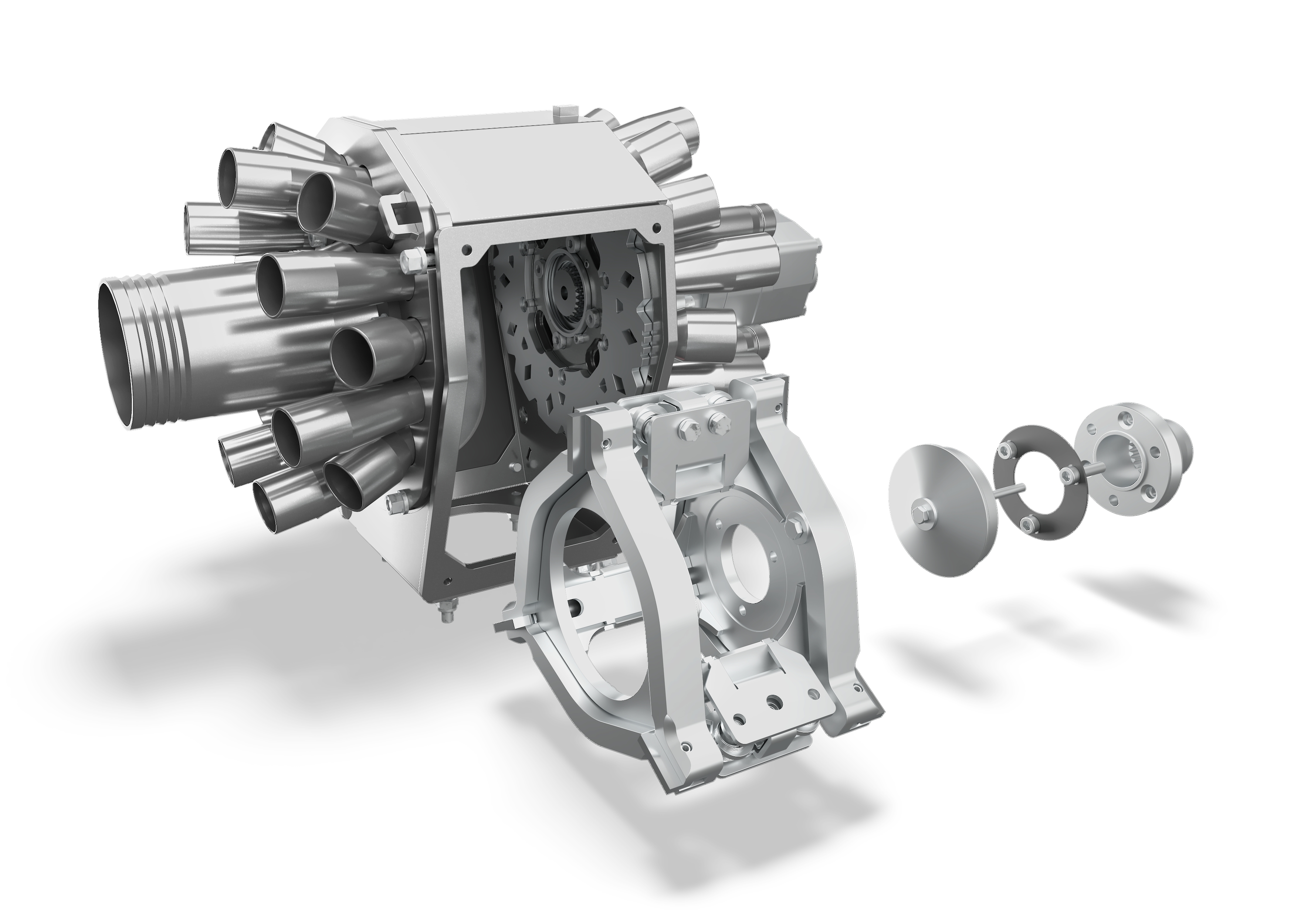 ExaCut ECC precision distributor
Runs easily without air
In the past, all precision distributors on the market have been equipped with ventilation hoses and ventilation to guarantee that the liquid manure flows evenly into the discharge lines. Vogelsang has now succeeded in becoming the first agricultural technology developer in the world to design a precision distributor that does not require any ventilation. The new ExaCut ECC has an innovative rotor concept, which prevents a vacuum from occurring while feeding the liquid manure evenly into the hose outlets, thus ensuring an even quieter distribution process. The generous cross sections contribute to the superior smoothness of the new ExaCut ECC. The fact that this even reduces the power and oil requirements is certainly a welcome side effect.